Nepal Film Campus is established by national and international award winning film industry professionals and experienced academicians.  We offer passionately curated 4 Years Bachelor's Degree in Film Studies (BFS) affiliated to Tribhuvan University.
Acting as a career involves more than just performing in movies. Working actors perform in live theater productions, at theme parks, in commercials, and on television shows. As actors start their careers, many work multiple jobs, such as working as extras in films or TV, to support them financially.
Production Company hires actors on a regular basis. Travel is often necessary, and competition for acting positions is extremely high. Acting can be a tiring career, both physically and emotionally; actors often spend hours at a time at repetitive auditions and rehearsals. Rejection is constant for new actors starting their careers.
We help you gain competitive acting skills and understand the essence of acting, its obligations and opportunities. It is not as easy as it is understood.  In this regard NFC remains by the side of its students throughout.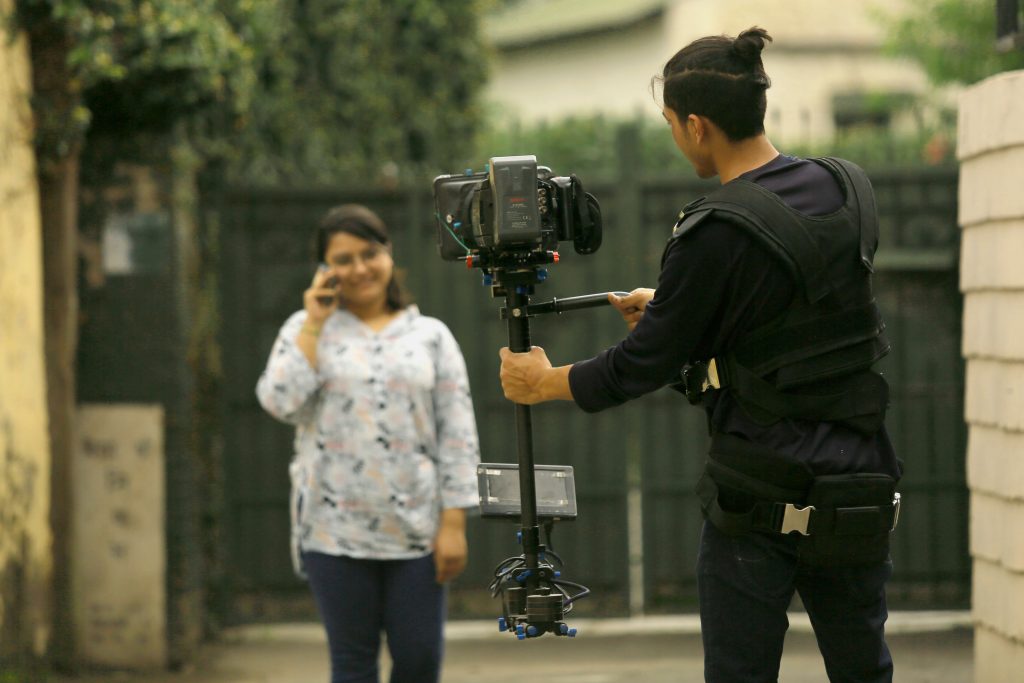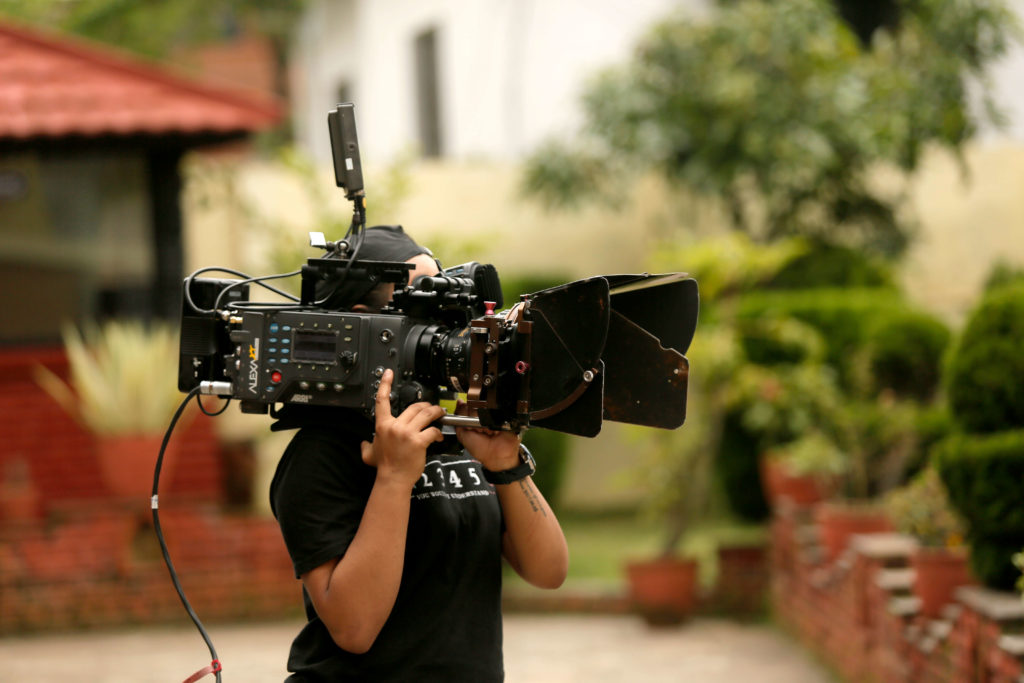 Students are guided to understand and modulate camera movement, camera placement, composition, and lighting while working with industry-standard camera equipment.
Here at NFC students are exposed to the latest technological advances and visual storytelling techniques of the world cinema. A cinematographer, also known as a Director of Photography, is in charge of the camera and the lighting crew. They're the person responsible for creating the look, color, lighting, and for framing of every single shot in a film. Upon completion of course, students will get a chance to get behind the camera and in the editing suites to bring their own productions to life.
The portrayal of the director can be phrased by the combination of:
Cinematography + Setting + Blocking + Acting + Editing = Directing.
In other words, the director is the chief creative person for a movie. The director leads the viewer so the viewer gets the most out of the movie. The director wants the viewer to see the story from a particular point of view.
At Nepal Film Campus (NFC) student will learn how to oversee the artistic and technical elements in film production as a director. Particularly this course is designed to enhance the visual storytelling skills. Upon completion of Bachelor in Film Studies, students will learn to take charge of a film's narrative through powerful imagery.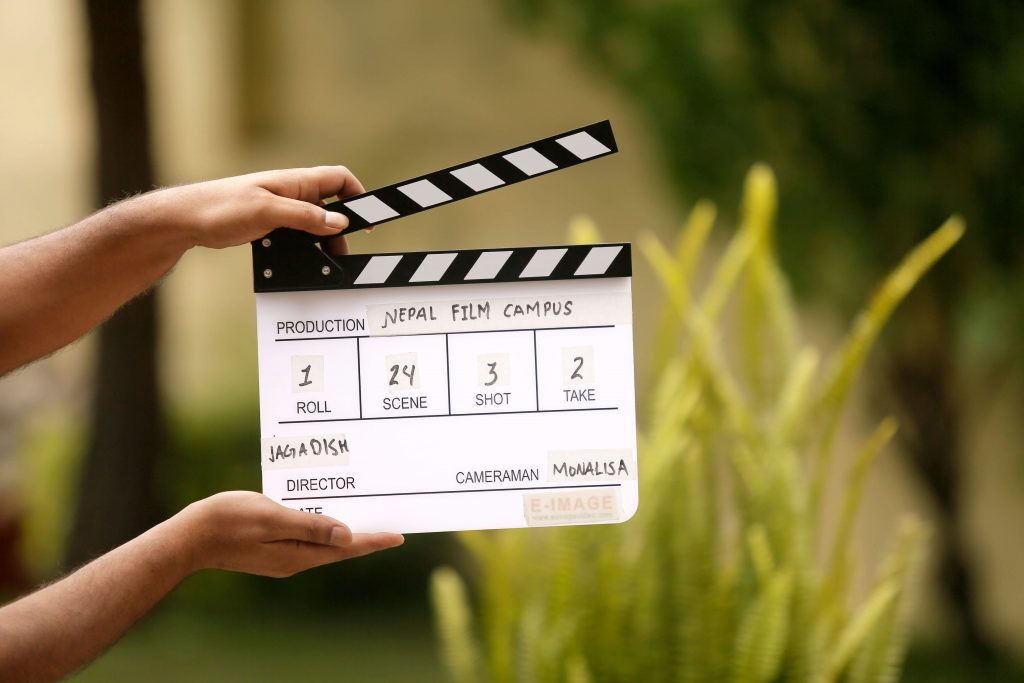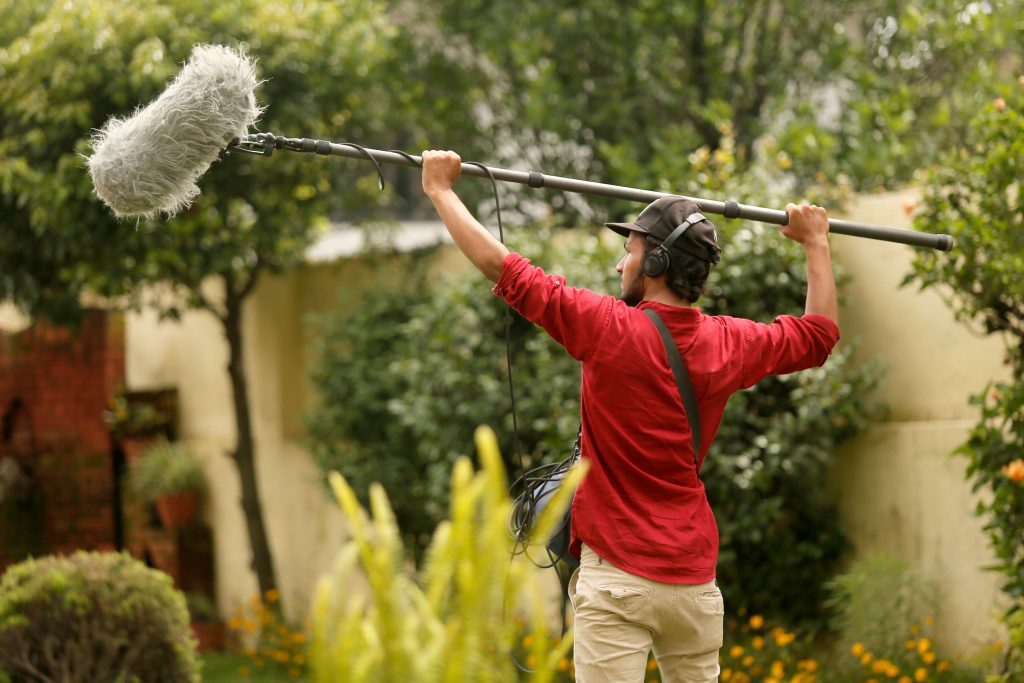 Sound is immensely important in a production of a film. Different aspects of sound enhance the characters and the story, making the movie a complete experience. In addition, sound is edited into the movie so it is coherent and comprehensible within the movie. BFS majoring in sound is designed to understand what is sound and how does it enhance a movie.
Sound in a movie includes music, dialogue, sound effects, ambient noise, and/or background noise and soundtracks. Some sort of sound is always used to enhance the movie experience. We learn to produce, design and synchronize sound professionally to enrich the standard of a movie at NFC.
Video editors manipulate existing digital or film footage to tell a story. People in the field understand how to rearrange sections of video and create transitions between different scenes. Video editors work in a range of industries and settings, including corporations and post-production firms, or as freelance professionals.
Nepal Film Campus takes an opportunity to welcome students for Major in Editing. This part of the course is important because it is the key to blending images and sounds to make us feel emotionally connected and sometimes truly there in the film we're watching.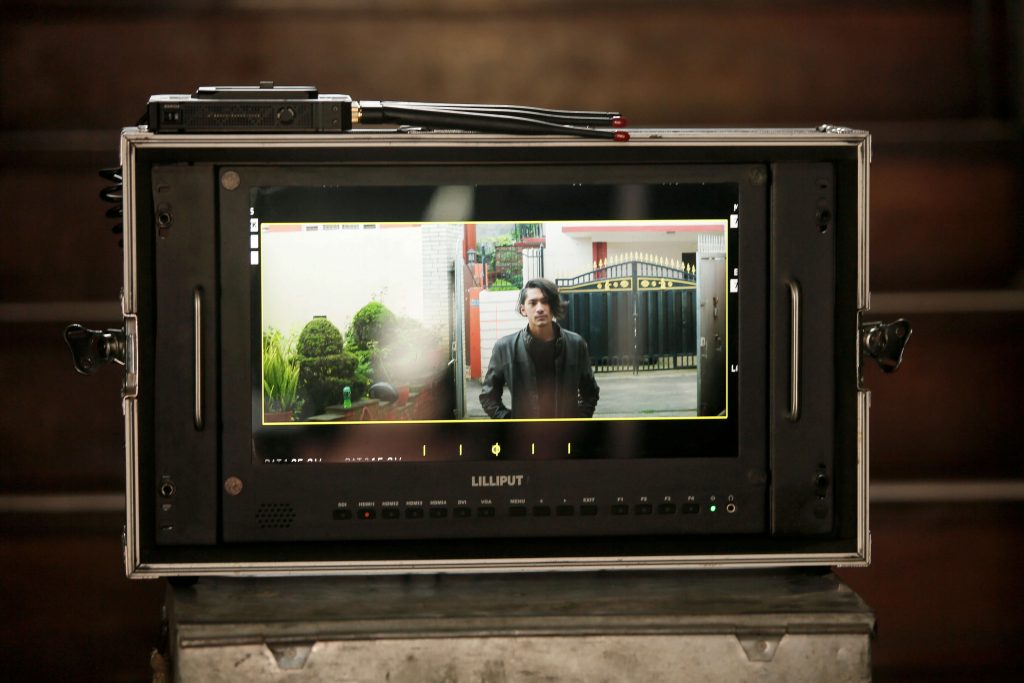 Be a part of this great journey towards crafting our own visual language and explore unique visual identity of Nepalese Cinema.